Quick Appliance Repair Solutions In Atlanta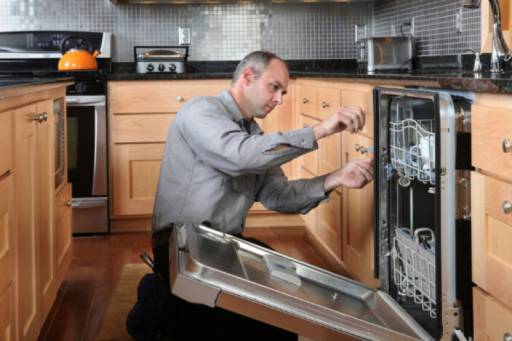 Whether it be your stove, oven, refrigerator, washing machine or anything in between, we've all dealt with appliances that simply 'kick-the-bucket' after a certain period of time. Sadly, when this happens, homeowners will run out to their local box store to try and find a pricey replacement.
However, most of the time, all your appliances need is a little TLC from an appliance repair specialist to restore them to working condition. With that said, finding an appliance repair expert in Atlanta can be difficult, as most are either underqualified or just simply charge too much. Luckily, though, there's one company in Atlanta that stands above the rest in terms of price, quality, and turnaround time, and that's The Appliance Doctor.
Choosing The Appliance Doctor For Appliance Repair
Since 1985, The Appliance Doctor has been providing Metro Atlanta kitchens and homes with top-notch appliance repair and restoration services.
From washers and dryers, refrigerators, microwaves, stoves, and more, the company can quickly and effectively get your appliances back up and running for an affordable price. What's more? The Appliance doctor is a factory authorized company for a wide range of appliance brands, including Whirlpool, Maytag, GE, and more.
You Can Count On The Appliance Doctor Experts
When you hire The Appliance Doctor, you know you're getting an appliance repair specialist who truly cares about fixing your appliance the correct way. This is evident by the time an Appliance Doctor expert arrives at your door, ready to perform a quick repair and take the stress of dealing with a broken appliance off your shoulders.
With over 20 expertly trained technicians, The Appliance Doctor emphasizes exceptional customer service by offering same-day repairs and guaranteed satisfaction with year-long coverage for labor and lifetime coverage for parts.
Repairs For All Of Your Home Appliances
Beyond the appliances that are typically in need of repair (stoves, fridges, washers, etc.) The Appliance Doctor also provides expert repairs for small appliances as well.
These include your microwaves, garbage disposals, wine cooler, and even your freezer. The Appliance Doctor makes it their mission to be the solution for all of your appliance repair needs, no matter how big or small the appliance.
Transparent Appliance Repair Pricing
Quite possibly the best aspect of choosing The Appliance Doctor for your appliance repairs in Atlanta is the company's transparent pricing.
The company offers their entire service (including labor and parts) for $87.95. The best part is, when you choose The Appliance Doctor, you get guaranteed repairs as their labor is guaranteed for a year -- which means a technician will come back out to your home if a repair is somehow needed again -- and all parts are guaranteed for a lifetime.
If you do find a cheaper price, beware of the company you get the quote from, as it's more than likely that they are not properly insured. This means you'll be spending more money down the line when your appliance breaks from an improper repair job.
Dale trusts The Appliance Doctor. Visit The Appliance Doctor on TrustDALE.com to learn more!