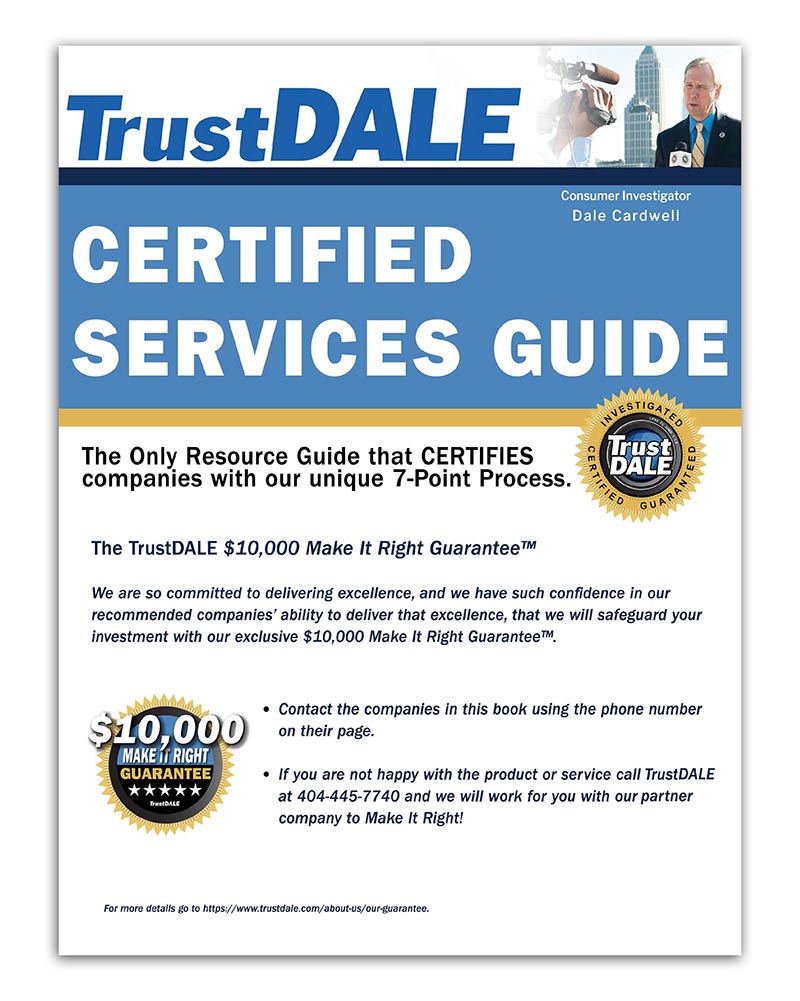 Throughout the year TrustDALE prints and mails the Certified Services Guide to homeowners in Atlanta area. Didn't get on one in the mail? Download it right here!
Only businesses that are TrustDALE certified receive a listing in this book. Each company has passed the seven point investigation standard and honors the TrustDALE $10,000 Make It Right Guarantee™. That means if anything goes wrong with your product or service, and the company is not delivering the price, quality and customer service they pledged to deliver in your purchase agreement, each of these companies have agreed to allow Dale Cardwell and TrustDALE to determine what should be done to mediate a satisfactory conclusion.
So find your product or service and buy with confidence!