Ask Dale: What Happened to This Website's Refund Policy?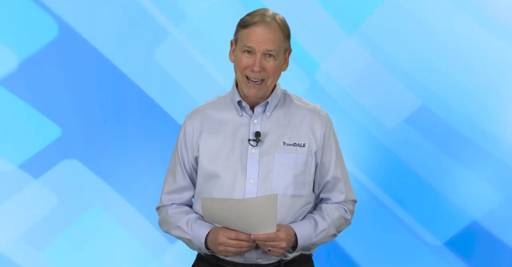 In today's digital age, online shopping has become increasingly popular, providing convenience and accessibility to consumers worldwide. However, not all online transactions go smoothly, and occasionally, customers may encounter unexpected issues such as a website reneging on its refund policy. In this edition of "Ask Dale," we address a follower's concern about a website that failed to honor its advertised 30-day returns policy. TrustDALE founder Dale Cardwell offers valuable advice on how to handle such situations and protect your consumer rights.
The Case of Dan's Backpack:
Dan, an avid online shopper, recently made a purchase from a website that prominently advertised a 30-day returns policy. However, upon contacting the website's customer service regarding a return, he was surprised and frustrated to be informed that all sales were considered final, contrary to the stated refund policy. Seeking guidance on how to proceed, Dan turned to Dale for assistance.
Dale's Recommendation: Utilizing a Credit Card and Chargeback Protection:
Dale empathizes with Dan's predicament and recognizes the importance of safeguarding consumer rights when faced with a company's refusal to honor a promised refund policy. To address the issue, Dale recommends utilizing a credit card for online purchases whenever possible. Using a credit card not only offers convenience and security but also provides an additional layer of protection through the chargeback feature.
A chargeback is a mechanism that allows credit card users to dispute a transaction and request a refund directly from the credit card company. If a customer feels they have been treated unfairly or the terms of a purchase have been violated, they can initiate a chargeback to reclaim their funds. In Dan's case, since the website failed to honor its stated refund policy, he could potentially file a chargeback with his credit card company to seek a resolution.
The Importance of Documentation:
When initiating a chargeback, Dale emphasizes the importance of documenting all relevant information and communication with the seller or website. This includes capturing screenshots of the website's advertised refund policy, saving email correspondence, and noting any dates and times of phone calls or customer service interactions. Clear and thorough documentation strengthens the customer's case and provides evidence of the seller's failure to meet their stated obligations.
Resolving the Issue:
With the assistance of his credit card company, Dan can initiate the chargeback process. Typically, credit card companies investigate chargeback requests and evaluate the supporting documentation provided by the customer. If they find merit in the claim, they may reverse the transaction and refund the customer's funds.
Dale encourages consumers to familiarize themselves with their credit card company's chargeback policies and procedures. Each credit card provider may have specific guidelines and timelines for filing a chargeback, so it's crucial to understand the requirements and act promptly to protect your rights.
Follow the steps above, and you'll be well on your way to resolving these types of challenges. And remember, if you need assistance, TrustDALE is always here to help.
TrustDALE is unique in that we don't just solve problems for consumers who use TrustDALE recommended companies, we will explore opportunities for resolution on your behalf with companies that are not on the TrustDALE.com website. This is a free service to consumers.