Ask Dale: What's the Deal with Flexcar?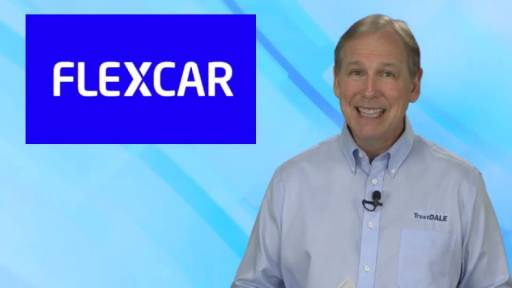 Flexcar is a subscription-based car service that offers all the benefits of car ownership without actually owning a vehicle. It has caught the attention of a TrustDALE follower due to its unique concept. With Flexcar, subscribers can enjoy the convenience of having access to a car whenever they need it, without the hassle of maintenance, insurance, and other ownership responsibilities.
If you're contemplating joining Flexcar, an innovative car-sharing service, it's crucial to understand the real cost involved. Flexcar aims to reduce the financial burden of maintaining a vehicle while meeting the transportation needs of individuals and families alike.
Evaluating the Membership Options
To begin assessing the cost of Flexcar, let's explore the various membership options available. Flexcar typically offers different plans to cater to different usage patterns and budget requirements. They may include:
Pay-As-You-Go: This plan allows you to use Flexcar on an as-needed basis without any monthly or annual commitment. While it offers maximum flexibility, the pay-per-use rates tend to be higher compared to other plans.
Hourly Plan: With this plan, you pay a monthly or annual fee, which grants you access to discounted hourly rates for vehicle usage. This plan is suitable for individuals who require occasional access to a vehicle but don't need one on a.
Monthly Plan: The monthly plan offers a set number of included hours for a fixed monthly fee. Any additional hours outside the included quota are charged at a discounted rate. This plan is ideal for individuals who need a car more frequently but still want4. Corporate Plan: Flexcar also offers plans tailored to meet the needs of businesses and organizations, providing them with the convenience of multiple vehicles available to their employees on an as-needed basis.
Understanding the Pricing Structure
Now that we're aware of the membership options, let's delve into the pricing structure that determines the actual cost of using Flexcar:
Hourly Rates: Flexcar typically charges an hourly rate for vehicle usage. The hourly rate varies depending on factors such as the day of the week, time of day, vehicle model, and location. It's important to check the specific rates applicable to your area before making a decision.
Mileage Charges: In addition to the hourly rate, Flexcar may impose mileage charges for each mile driven. These charges can vary depending on the vehicle and could significantly impact the overall cost, particularly for longer trips.
Fuel Costs: Flexcar is responsible for covering the fuel costs associated with their vehicles. However, it's important to note that Flexcar expects members to refuel if the fuel level drops below a certain threshold during their usage. Failure to do so may result in additional charges.
Additional Fees: Flexcar may also apply additional fees for specific services, such as late returns, cleaning fees, tolls, or parking violations. Familiarizing yourself with the fee structure and understanding potential additional costs will allow you to accurately evaluate Flexcar's total cost.
Make sure you understand the service and subscription. Never sign a contract until you read it, understand it and agree with it.
TrustDALE is unique in that we don't just solve problems for consumers who use TrustDALE recommended companies, we will explore opportunities for resolution on your behalf with companies that are not on the TrustDALE.com website. This is a free service to consumers.
Watch the Video