Be Smart, Save Money, and Stay Warm with True Natural Gas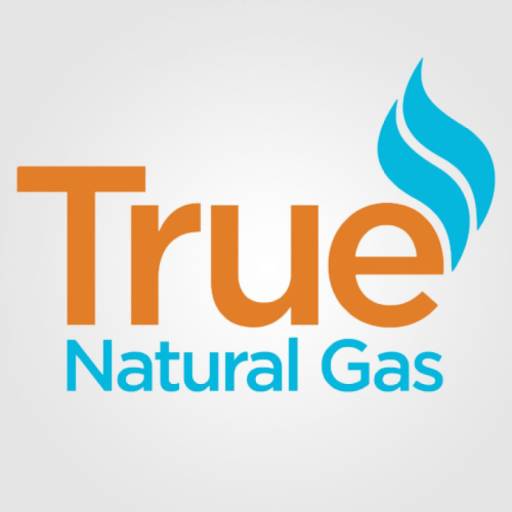 Don't look now, but cooler weather is right around the corner. Soon enough, it will be time to fire up the heater and keep your home warm and cozy all winter long. But if you don't have the right natural gas company, you could be cozying up to bigger bills and wasted money. There's a better way to stay warm AND save money, with True Natural Gas.
How to Keep Heating Bills Low
No one likes to shiver in the cold. Our homes should be a place of warmth and refuge, and that means maintaining a comfortable temperature. But there are ways to stay comfortable without blowing your budget. Also, no matter how you stay warm, remember that it takes energy to heat your home and that energy has to come from somewhere. The more energy we use to heat our homes, the more we tax our fragile ecosystems, so saving on your heating bill does more than save money. It saves the planet.
The most significant thing you can do to keep your heating bill in check is to monitor how hot your home gets. There are two main points to monitoring your home's temperature. First, you need to make sure that you aren't heating your home when you don't need to be. Warming up an empty house when people are at school or work is a waste of your hard-earned money. Don't do it. Second, consider just how warm you really need to get your home to stay comfortable. A difference of only a few degrees can save or cost a significant amount of money over the winter months.
What is the Right Temperature for Your Home
There is no magic number that is the perfect temperature for every family and every home. But lowering your thermostat but just a few degrees can result in savings you'll notice. And less energy used to heat your home is better for the environment, too.
When you first turn on your heat this fall, try out 72º. That's about the temperature of a beautiful day, and it should keep your family warm and happy.
Now here comes the trick. As the weather gets colder outside and you acclimate to the colder temperatures, lower your home's thermostat to match. Try lowering the temperature by just one degree each week. Your goal should be 68º. You may need to wear long sleeves or even a light sweater, but after all, it is winter. Keeping your family cozy without heating your home to tropical temperatures is the ideal way to save money this winter.
Adjusting the Temperature
Another significant factor in how much you spend is making sure you aren't heating an empty home. 68º is perfect for when people are home. But when the house is empty, such as during the day, you can turn in down a smidge. However, don't just turn the heat off. If the house gets too cold, you will spend more energy getting it back up to 68ª. Plus, no one wants to come home to a freezing cold house. Instead, lower the temperature to somewhere between 62º and 66º when you are away. That will save energy and make it relatively quick to raise your home back to a comfortable temperature when you return.
Another great time to turn down the heat is at night when everyone is sleeping. Sleep experts agree that cooler temperatures are best for sleeping. And if you've ever suffered through a sleepless summer night without air conditioning, you are familiar with the disadvantages of sleeping hot. At night, turn down the temperature like you would when people are away. Choose a temperature between 62º and 68º that is comfortable for you to sleep. It can be quite cozy to turn down the heat a bit and snuggle up with a warm comforter or your favorite blanket.
Finally, invest in a programmable thermostat. Manually changing the temperature each time you leave the house, come home, go to bed, or wake up can become tedious. It also makes you more likely to keep the house too warm. Instead, get a programmable thermostat and learn how to use it. The added bonus is that you can set the temperature to rise 30 minutes to an hour before you get home and before you wake up, so you never have to wait for your home to heat up.
Save Money with the Right Natural Gas Provider
No matter how much you optimize your thermostat settings, if you're paying too much for your natural gas, you aren't getting the full value out of your adjustments. That's why TrustDALE is proud to certify and to recommend True Natural Gas.
True Natural Gas gives you the most bang for your buck. First, they consistently have the lowest fixed-rate prices. You can lock in a rate for six months for great savings. Or you can choose to lock in a full 12 months to enjoy some of the consistently lowest per/therm fixed rates. And when you stay with True Natural Gas, they reward your loyalty. For every 12 months of on-time payments, True Natural Gas will lower your monthly service fee by 50¢. If you stay long enough, you could drop your monthly service fee to just $3.45 a month!
TrustDALE is here to help you make the best choices about which businesses to work with. That's why we are proud to recommend True Natural Gas as the best choice for heating your home.