Crawl Space Waterproofing Done Right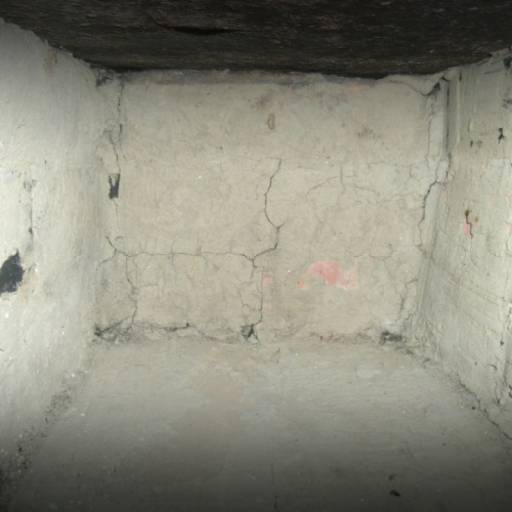 In warm, humid climates, like here in Atlanta, many homes are built with crawl spaces beneath them. This is useful because it creates some distance between the ground and the home. That helps prevent moisture problems in the home, but leaves another possible issue. The crawl space itself is susceptible to water leakage. If a crawl space is affected by water leakage, it can pose a health and safety risk to the rest of the home. That's why it's important that you have your crawl space waterproofing done right.
Identifying Crawl Space Water Issues
There are a few signs that your crawl space may be experiencing water issues. Some issues are visible from the interior of the crawl space. If you find that the interior drywall of your crawl space is showing cracks or bowing, that is a key sign that there is underlying water damage. Another common symptom of water damage in a crawl space is uneven flooring. If water is pushing up from underneath a crawl space, it can push on the floor, creating bumps and angles that are a tip off to water problems.
One common symptoms of water issues in the basement is noticeable from inside your home. You may notice a foul odor or musty smell coming from your crawl space. If this is the case, you need to get the crawl space checked immediately. The musty odor is not directly caused by water. The odor is actually the smell of mold that may have developed inside your crawl space. Mold can be dangerous to inhale, causing various health problems ranging from asthma to migraines.
Even if you don't smell an odor from the crawl space, you may be affected by mold. If your crawl space has been saturated for a while, mold and fungi can grow in the wet area. Mold spores can cause symptoms even without any obvious odor. If your family is experiencing unusually strong allergy symptoms, or experiencing worse symptoms indoors than outside, that could be a clue. Atlanta is notorious for its pollen and allergies. But your home should be a place where you are less affected by outdoor allergens, not more. Allergy symptoms or asthma inside the home could be due to mold and fungi in your crawl space.
What to Do if You Have Water in Your Crawl Space
The first thing you need to do is call in an expert. A search online may turn up directions for do-it-yourself basement and crawl space sealing. However, you should be wary of these solutions. Repairing a crawl space or basement water problem is not always simple. And if it isn't done right, you could experience more problems. So if you think you have water damage in your crawl space, it is important to call a reputable company to look at your problem.
There are a few solutions that a reputable company may use. In most cases, several waterproofing and drainage solutions will be used together. In fact, the International Residential Code (IRC) provides guidelines for crawl space and basement waterproofing. These guidelines must be followed by homeowners and contractors in all cases. They can only be overridden in the case of more specific local building codes.
Keeping Crawl Spaces Up to Code
IRC guidelines require proper ventilation for a crawl space. A crawl space should have 1 square foot of screened ventilation for every 150 square feet of crawl space. If a moisture barrier is installed, less ventilation is required. A crawl space with a moisture barrier requires 1 square foot of ventilation for ever 1500 square feet of crawl space.
It is also possible to avoid ventilation to the outdoors by completely encapsulating the crawl space. In that case, the crawl space must be vented to the interior of the home. This requires a system that mechanically circulates at least 1 cubic foot of air for every 50 square feet of crawl space. In addition, the crawl space must be covered with a water retardant material, with sections overlapping by at least 6 inches. Finally, the crawl space requires insulation. The amount and type of insulation varies by region and climate.
What Happens When It's Done Wrong
Unfortunately, there are unscrupulous contractors out there who don't always work to code. Sometimes, a contractor can come in, say they have done the job, but problems remain. This was the case with the Fernandez family of Alpharetta. When they bought their home, part of the closing included fixing water issues with the crawl space. But the contractor who did the initial work didn't solve the problem. When called back to fix the remaining issues, the contractor never made good on the repairs. Instead, the contractor broke appointments and never did the work. Finally, the Fernandez family had to hire their own contractor to get the work done.
Once the work was done, all the Fernandez family wanted from the original contractor was to make things right by paying for the new repairs. But the contractor was unresponsive. Finally, the frustrated family turned to TrustDALE. You can watch the video here to see how Dale finally got the contractor to pay up.
Getting The Right Contractor the First Time
No one should have to go through what the Fernandez family had to go through. Luckily, with TrustDALE you never have to. Dale has done the research for you, and he can guarantee a few different companies that will solve your crawl space issues. Each of these companies is reliable, skilled, and provides competitive pricing and exceptional customer service. In addition, they have all gone through TrustDALE's rigorous 7-Point Investigative Review to guarantee that they are the best Atlanta has to offer.
Engineered Solutions of Georgia
Engineered Solutions of Georgia is locally owned and operated. They have a team of waterproofing experts who have been fixing residential leaks and water damage since 2006. They have the knowledge, expertise, and manpower to prevent serious water damage to your residential or commercial property. It can be hard to tell if you are in danger of water damage if you don't have any obvious symptoms. But by the time you notice water damage, you are already behind the game. Engineered Solutions of Georgia knows this, so they will provide a free in-home consultation and estimate. You can be sure with Engineered Solutions of Georgia that you are getting the work done right, receiving excellent service, and getting competitive pricing.
AquaGuard Foundation Solutions
AquaGuard Foundation Solutions has a great team of over 100 highly trained experts. They are an independently owned and operated company in Marietta, Georgia, so they take personal pride over their work in the Atlanta Metro Area. They started in 1995 as a basement waterproofing contractor. Since then their services have expanded to include a full suite of waterproofing and basement repair services. Their certified Waterproofing & Foundation Repair experts are backed up by a knowledgeable office staff who are prepared to answer your technical questions. AquaGuard Foundation Solutions has undergone Dale's 7-Point Investigative Review, so you can rest assured that you are getting great work, great service, and great prices form a company you can trust.
Everdry Waterproofing of North Georgia
Everdry Waterproofing of North Georgia has been in business in Georgia since 1993. They are experts in basement waterproofing, crawl space waterproofing, and foundation repair. They use patented 100% safe solutions to solve your toughest water leakage and damage problems. And they don't just work with concrete foundations. Their technicians are skilled and knowledgeable experts who can work on foundations consisting of poured concrete, block, brick, or stone. They provide a written estimate on the day of inspection. And once a price is agreed upon, they will never asks for a penny more than the contracted price. Dale trusts Everdry Waterproofing of North Georgia and so can you!