Creating the Perfect Outdoor Space for Spring and Summer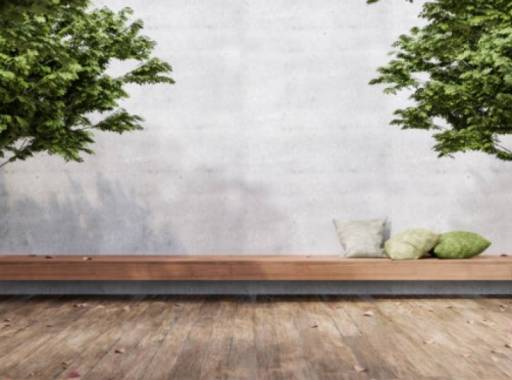 Ah, spring! The birds are singing, the flowers are blooming, and the weather is finally starting to warm up. After months of hibernating indoors, it's time to get outside and enjoy the fresh air. And what better way to do that than by creating the perfect outdoor space for spring and summer by upgrading patios and porches? Whether you have a small balcony or a sprawling backyard, there are endless possibilities for turning your outdoor space into a relaxing oasis.
Increasing Your Usable Entertainment Space
First things first: let's talk about increasing your usable entertainment space. One of the best things about having an outdoor space is being able to entertain guests. But if your current patio or porch is cramped and uncomfortable, it's time to make some changes. Consider adding a pergola or canopy to create shade and protect against the elements. You can also add seating options, such as outdoor sofas and chairs, to make your space more inviting.
Upgrading Your Patio or Porch
If your current patio or porch is looking a bit tired, it might be time for an upgrade. There are countless ways to give your outdoor space a facelift, from adding new plants and flowers to repainting the furniture. Consider upgrading your lighting as well, with string lights or lanterns to create a cozy atmosphere in the evenings.
If you're already fortunate enough to have a patio or porch, upgrading it can be a great way to add some new life to your outdoor space. Here are some ideas to consider:
Add some greenery
Plants can add a lot of personality and charm to any space, and patios and porches are no exception. Consider adding some potted plants, hanging baskets, or even a vertical garden to bring some fresh greenery into your outdoor space.
Incorporate lighting
Outdoor lighting can help you enjoy your patio or porch well into the night. Consider installing string lights, lanterns, or even some recessed lighting to create a warm and inviting atmosphere.
Upgrade your furniture
If your patio or porch furniture is looking a bit worse for wear, upgrading it can make a big difference. Look for durable, weather-resistant materials like teak, aluminum, or resin wicker, and choose pieces that are comfortable and stylish.
Install a pergola
As we noted before, a pergola is a great way to add some shade and privacy to your outdoor space. It can also serve as a focal point for your patio or porch and help define the space.
Consider a fire feature
Adding a fire feature like a fire pit or outdoor fireplace can help extend the use of your patio or porch into the cooler months. Plus, it's a great spot for roasting marshmallows or enjoying a cozy evening outdoors.
No matter what upgrades you choose, be sure to think about how you'll be using your patio or porch and what elements will make it most functional and enjoyable for you and your guests.
Designing and Building a New Patio or Porch
If you don't currently have a patio or porch, it's never too late to start! Designing and building a new outdoor space can be an exciting project, and it allows you to create a space that is uniquely your own. Whether you want a sleek modern patio or a cozy rustic porch, the possibilities are endless.
Designing and building a new patio or porch can be an exciting project that adds value and enjoyment to your home. Here are some key considerations to keep in mind as you embark on this project:
Choose a location: The first step in designing a new patio or porch is to choose the location. Consider factors like sun exposure, privacy, and accessibility from your home when deciding on the perfect spot.
Determine the size and shape: Once you've chosen a location, determine the size and shape of your new patio or porch. Think about how many people you'll be entertaining, what furniture you'll be using, and any specific features you'd like to include (such as a built-in grill or outdoor kitchen).
Select materials: Choose materials that will stand up to the elements and complement the style of your home. Popular choices for patios and porches include concrete, pavers, stone, and wood.
Consider the roof: If you're building a porch, you'll need to decide on the type of roof you'd like. Options include a traditional gable roof, a shed roof, or a flat roof. Consider how the roof style will affect the overall design and functionality of your new space.
Plan for lighting and electrical: If you plan to use your patio or porch after dark, be sure to plan for lighting and electrical outlets. Consider installing a mix of ambient lighting, task lighting, and accent lighting to create a warm and inviting atmosphere.
Hire a professional: Designing and building a new patio or porch can be a complex and time-consuming project. Consider hiring a professional contractor to ensure that the job is done right and to save you time and hassle in the long run.
Updating an Existing Space
If you already have an outdoor space, but it's not quite meeting your needs, updating it can be a great solution. Maybe you need to add more seating options or install a new grill. Or perhaps you want to add some privacy with a fence or trellis. Whatever the case may be, updating an existing space can be a cost-effective way to make it feel brand new again.
Popular Trends for Patios and Porches in 2023
So, what are some of the hottest trends in patios and porches for 2023? One trend that's gaining popularity is the use of natural materials, such as stone and wood. Another trend is the incorporation of outdoor kitchens and grilling areas. And, of course, no outdoor space would be complete without some comfortable seating options, such as outdoor sofas and lounge chairs.
Here are some of the top trends you can consider:
Sustainable materials: More and more homeowners are looking for ways to make their outdoor spaces eco-friendly, and one way to do this is by using sustainable materials. Recycled materials like composite decking, reclaimed wood, and concrete pavers made from recycled materials are becoming increasingly popular choices for patios and porches.
Outdoor kitchens and bars: Outdoor entertaining is on the rise, and many homeowners are creating full-fledged outdoor kitchens and bars on their patios and porches. These spaces often include built-in grills, refrigerators, sinks, and even pizza ovens, making it easy to prepare and serve meals outside.
Fire features: Fire features like fire pits and fireplaces have long been popular on patios and porches, but the trend is continuing into 2023. These features add warmth, ambiance, and a cozy atmosphere to outdoor spaces.
Vertical gardens: For homeowners with limited space, vertical gardens are a popular way to add greenery to a patio or porch. These gardens use planters that can be hung on walls or railings, allowing you to create a lush garden even in a small space.
Mixed materials: Mixing different materials like wood, stone, and metal is a trend that's here to stay. These materials can be used to create an interesting and unique design that reflects your personal style.
Smart technology: Finally, smart technology is becoming more and more popular in outdoor spaces. Features like automated lighting, temperature control, and sound systems can be controlled using a smartphone app, making it easy to create the perfect ambiance for your outdoor gatherings.
Find a Great Company to Get Started
If you're ready to create the perfect outdoor space for spring and summer, it's important to find a great company to help you get started. Look for a company that has experience designing and building outdoor spaces and one that can help you bring your vision to life. With the right team on your side, you can create an outdoor space that you'll love for years to come.
In conclusion, there's no better time to start thinking about your outdoor space than right now.
Whether you're upgrading an existing patio or porch or designing a new one from scratch, there are endless possibilities for creating a relaxing and inviting space that you can enjoy all season long. And when you use a TrustDALE certified professional, you're always protected by Dale's trademark $10,000 Make-It-Right Guarantee. So why wait? Start planning your outdoor oasis today!