Late Baggage? It Happened to Dale.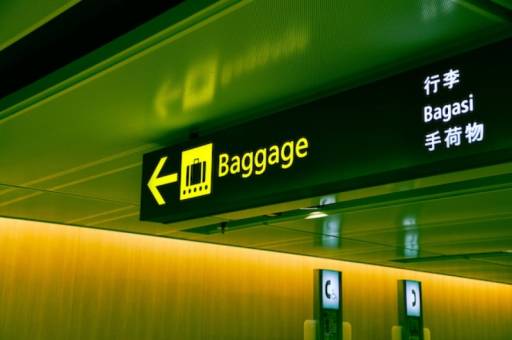 Today's "This Could Happen to You" segment happened to our very own Dale! Dale was flying from Nashville to Atlanta on Delta Airlines, but his flight was delayed due to some horrendous weather.
When Dale arrived at his destination and headed to the luggage carousel, his bags weren't there. But there was a big digital sign advertising this crazy offer from Delta, "Your bags in 20 minutes, GUARANTEED." Essentially, if your bags weren't delivered to your carousal within 20 minutes of landing, you'd get sky miles applied to your account as compensation.
Well, that sounded impressive to Dale!
He waited there for 41 minutes for his bags - they never arrived. So he called Delta and asked, "Do I qualify for this guarantee?" Originally they told Dale he did NOT, because the customer service agent said that his bags had arrived at the airport within 20 minutes of his arrival.
Dale even filled out the online form while he was at the airport waiting, but was told he didn't qualify because his bag had arrived at the airport with his flight.
But that's not what the offer said. Online, the offer states that the bags much reach the carousel in 20 minutes or less!
So Dale called customer service once again. Here's what happened:
This customer service agent entered the information. And this time, the agent reported that Dale DID qualify! She stated that "the flight landed at 10:41, and the bag wasn't scanned on the claim carousel until after midnight."
The agent said Dale would receive the sky miles within 14 days. That settles it!
Lesson learned? Be persistent and BE POLITE. Most times, good companies will do the right thing.