Make A Clean, Dry Basement Your New Year's Resolution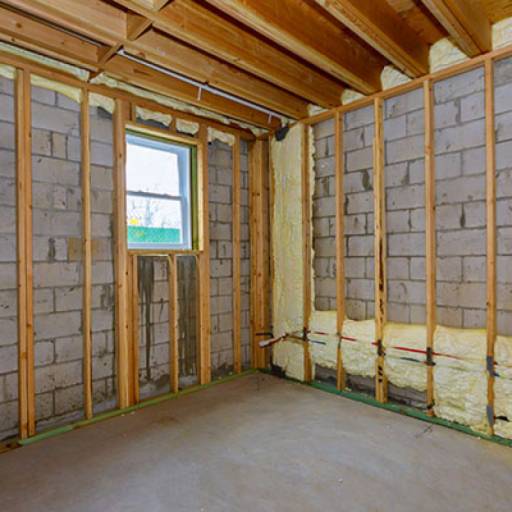 In the winter, it's easy to forget that there is a basement under your home. You might even have trouble remembering what your basement looks like in this season of snow and holiday lights! However, this "out of sight out of mind" approach can be a big problem for homeowners who live in areas with high rainfall or where flooding is common. If you want to make sure that you don't end up disappointed when spring arrives, make a clean, dry basement your new year's resolution.
The Problem with Basement Moisture
Basements can easily accumulate moisture, leading to a host of issues. If there is a natural water source near your home, or if your area experiences snow and rainfall in the winter, you will likely have to contend with excess moisture. This can lead to mold growth that might cause health problems. Mold can cause respiratory illnesses and aggravate allergies.
You may also find that you must pour money into drying out the basement and replacing any damaged building materials or appliances. You might also find that the floors are rotting or the walls are cracking from water damage. This is because a wet basement can lead to major structural problems in your home – something that you want to avoid at all costs!
Basement Waterproofing Can Save Your Home
If your basement is not waterproofed, you may end up with a home that has to be rebuilt from the bottom up. As you can imagine, that's a costly and stressful endeavor! Instead of worrying about what could happen in the future, why not make getting your basement waterproofed this year's resolution? It might seem like an expensive project but it can actually save you money over time because it will prevent mold growth and water damage.
Warning Signs
If you've experienced any of the following signs, you may already have a moisture issue in your basement:
Mold:
You can see mold spots on floors, walls, or the ceiling
Bugs in Crawl Space:
Common bugs include roly-polies, millipedes, centipedes, cockroaches, ants, and silverfish
Flooded Stairs:
There is standing water in low areas or stairways
Musty Smell:
You notice an undesirable dor that starts in the basement
Waterproofing Your Basement
When you waterproof your basement, you are not just protecting your home from water damage. You are also making it a more comfortable and inviting space to live in. A dry basement is great for storing holiday decorations, extra furniture, or anything else that takes up too much space in your living area. If you have children, a dry basement can be a great place to play games or have a movie night.
Making your basement waterproof does not have to be a daunting task. You can easily find a qualified professional who will be able to help you get the job done right.
Interior Waterproofing
Waterproofing a basement from the interior consists of opening a trench inside the actual basement, parallel to the affected area. A drainage system is then placed within the trench to route gathered water through the drain to an exit, which is outside of the basement. The trench is sealed with concrete, and your basement is guaranteed to be dry.
Internal sealants are used to prevent further water seepage and damage. While they cannot prevent flooding in any permanent sense, they can close up cracks in walls, ceilings, and floors where water gets through to the inside. Waterproofing your basement is made easier when using a method like this, which is insurance against flooding.
Exterior Waterproofing
Exterior basement waterproofing consists of a few different methods that direct unwanted water away from your house. It usually involves digging out the dirt around basement walls, applying a moisture barrier, and installing a specially designed dimple board that deflects water away from the wall.
Takeaways
A basement is a space that many people don't think about until there's an issue. A clean, dry basement can be the difference between making costly repairs to your home or not. Your family will thank you for it too! Professional waterproofing can save your home from water damage by filling in cracks with sealant that will last for years. If you're looking for professional help with waterproofing this year, contact a trusted, reliable waterproofing company today!
When it comes to making sure that your home is safe and dry, professional waterproofing is invaluable. This year, make sure that your basement is safe by making your New Year's resolution of a clean, dry basement a reality. If you are ready to protect and enhance your home's basement -interior and exterior-, professional waterproofing is the way to go. And when you use a TrustDALE certified professional, you're always protected by Dale's trademark $10,000 Make-It-Right Guarantee. So start looking for a trusted waterproofing professional in your area today!