Make a splash in 2022 with a new entry door!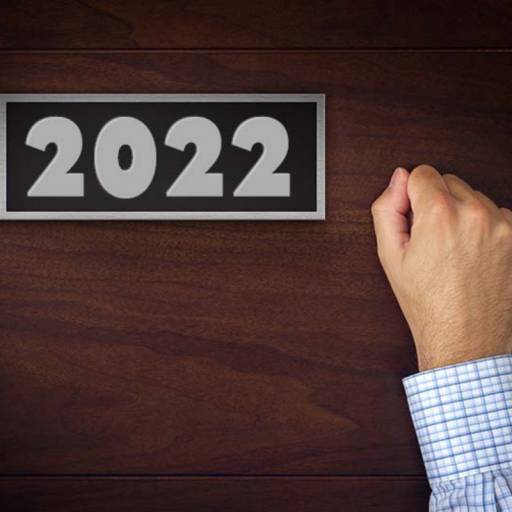 The New Year is upon us and it's the perfect time to think about your home and what improvements you want to make. One of the most important parts of a house is the entry door. It has to look good, feel sturdy, and be functional enough for everyone in your family.
The best way to start this process is by figuring out if your existing entry door might need some updating or replacement. Entry doors can serve as a significant selling point when moving homes or even just adding value to your property, so don't wait any longer!
The Value of Entry Doors
People often focus on the exterior of their home when they are considering updates. However, sometimes all it takes is a new entry door to get your home looking like new again. A custom entry door can change the exterior of your home without costly and intensive upgrades like repainting or redoing your landscaping.
Entry doors not only serve as the first thing people see when they come to visit you, but they can also be an element in your interior design for years to come! Along with style, energy efficiency is the second great reason to install a new entry door. The greatest benefit, however, is the protection it provides.
Your family members and guests enter through the front door, but it's also the most common point of entry for intruders. By allowing a professional team to install your new entry door instead of doing it yourself, you get added peace of mind that the installation is correct and your home is secure.
Styles and Varieties
Homeowners have no shortage of exterior door choices. From solid, minimal styles to decorative, glass-paneled designs, you can choose from a variety of options. If you are searching for an attractive front door, start thinking about what would be the perfect door for your home, personal style, and budget.
Depending on your current layout, you can get an idea of your needs. Do you have a standard or oversized door? Do you have a single door or double doors? Do you have a window panel above your door? Or perhaps you have window panels, known as "sidelites", on either or both sides of your door? These aspects will impact your options and budget.
Think about the style of the door. This includes the "grid pattern" and the finish. Do you prefer a painted finish or a more natural wood color? Do you want something sleek and modern, or something paneled and traditional?
What To Expect When You Replace Your Entry Door
When you hire a professional entry door installation company, you can expect certain standards. Always do your research and read reviews, like those on TrustDALE, to find a reputable company. That way you can ensure quality service.
A good installer will ensure energy efficiency by installing the door without gaps that lead to drafts. Many companies will also offer finance options, so you can easily pay for the door of your dreams.
Takeaways
Entry doors provide privacy and protection as well as a stylish transition from your home's exterior to your home's interior. Make a grand entrance and a great first impression while upping your home's curb appeal with one of our high-quality wood, fiberglass, and steel entry doors.
Are you looking to make a big change to your home in 2022? One of the best ways is with a new entry door. With so many options available, it can be hard to decide which one is right for you.
If you are ready to update and beautify your home's interior and exterior, a new entry door is the way to go. And when you use a TrustDALE certified professional, you're always protected by Dale's trademark $10,000 Make-It-Right Guarantee. So start looking for a trusted entry door professional in your area today!