Safe and Reliable Tree Removal Services in Atlanta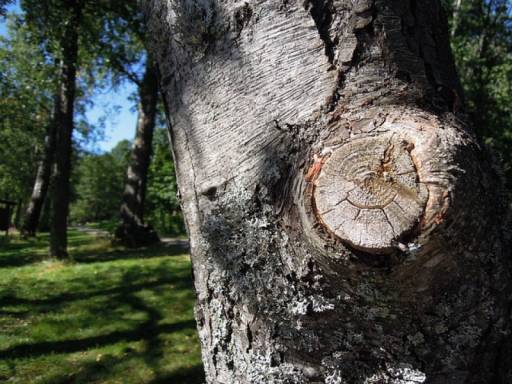 Living in Atlanta the weather can sometimes be unpredictable. Heavy rain occasionally touches down, with gusts of wind so strong it blows the branches right off of the trees; oftentimes leaving tree debris too big to remove on your own.
Storms can be one thing, but that eye sore in front of your house can be another. Trees are removed for four reasons, they are either dead, dying, hazardous or just plain ugly to look at.
Removing trees on your own is dangerous let alone very time consuming. By calling in the professionals you can have the tree, stump or whatever removed and hauled away safely and in a way that won't damage your property or cost you big bucks.
Discover The Safer Way For Tree Removal
Richmond Tree Experts Atlanta has been Atlanta's choice for tree removal, pruning and stump removal since 1976. Their certified arborists diagnose, treat and/or remove problem trees. Not only do they remove these unwanted trees from your yard but they haul them away for no extra fee.
Richmond Tree Experts have three surefire ways to remove trees and their debris, since all yards and clean up is not the same. One way is by using a crane, this also prevents property damage and is easier to get debris to a safe area to cut up and haul it off.
Another way is by using the traditional climbing method, when the bucket truck is not practical. Richmond Tree Experts are licensed and bonded so you never have to worry about safety issues or the horror of paying for a climbers hospital bill if something were to go wrong.
The last way is by using several 50 cubic yard self loading dump trucks that can pick up any material from any size tree.
Stump Grinding Made Easy
After the tree and its debris has been cleaned up usually the stump is left. Most homeowners like to have the stump removed or grinded down. At Richmond Tree Experts they use a top of the line self propelled stump grinder that can grind any size stump and go as deep as 28 inches below the grade level to really remove any trace of the tree.
You can also go green with Richmond Tree Experts and recycle your stump or vegetative debris to be used as mulch or other ground cover.
Common Tree Problems In Atlanta
Armillaria Spp or better known as 'Armillaria Root Disease' can be one problem your trees can face, therefore resulting in the tree needed to be cut down and removed. This root disease reduces the growth of the tree, causes premature leaf drop and could also cause death to the tree. Fungi inhabits the roots and breaks down the lignin and cellulose causing the wood to become spongy.
Another common problem is Bacterial Wet Wood; a buildup of water in the tree that grows bacteria and eats away at the wood. A sour odor is usually associated with this nuisance and a secondary fungi and bacteria can consume and infect the surface liquid and create a slimy texture on the bark.
Call Richmond Tree Experts today to have a professional diagnose and find any of these common tree problems or to clean up your yard of any unwanted trees today.
Dale trusts Richmond Tree Experts Atlanta. Visit Richmond Tree Experts Atlanta at TrustDALE.com to learn more!