What could a fresh coat of paint do for your home?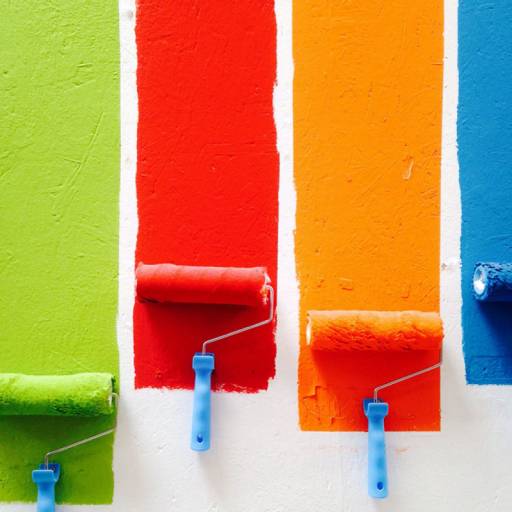 You may be looking around your home and noticing things seem a bit stale. So what do you do? Do you switch around the furniture, buy something new, break the bank with a major remodel?
You may be surprised to learn that something as simple as a fresh coat of paint can do wonders for your home. And with a trusted professional, painting your home can be a snap.
How a Fresh Coat of Paint Can Change a Room
Freshen Up Your Room
A new coat of paint is the easiest way to make a big difference in a room. If you do nothing but add on a fresh coat of paint, the change can still be impressive. New paint can freshen and clean up the entire space. For example, if you have a bedroom that's starting to look dull, or the color in the dining room is starting to look a little lackluster, adding a fresh new coat of paint can give your room the vibe boost you've been looking for.
Update the Theme of Your Room
It's easy to forget about the walls behind the furniture and decor. But sometimes even as we update larger design details, a room can still feel dated. You can easily achieve a room update with minimal alterations. Removing old wallpaper or trim and putting on a fresh coat of paint can achieve that clean, modern look you want.
Add Character to Your Room
If you already feel like your room is fresh, but it's just missing something, paint can add a touch of character. For example, you can paint an accent wall to create a focus and feature in the room. Depending on the impact you're trying to make, you can go bold and dress up the space with funky artwork, or you can use a more neutral, complementary color to offset existing furniture and decor. Using paint this way can break up a space, add some depth to your layout, and add character, too.
Benefits from a Fresh Coat of Paint
Make Your Room Appear Bigger
One of the most popular ways a fresh coat of paint can make an impact is by making a small space feel bigger. It can open up a space and create the illusion of more room, just by being cleaner and brighter. If your room was a darker shade to begin with, a lighter color will make a big difference. But even if you had white or neutral walls, years of use can make them appear dirty and dingy. A fresh coat of paint in the same or similar color will still open up the space!
Brighten Your Room
In addition to opening up the room, new paint can also brighten up the entire area. Whether you have a window in the room or not, the color on your walls will always impact the amount of light that reflects off the walls. This can cause the room to appear darker or brighter, depending on the paint color. If you're looking to spruce up a room and make it more inviting, try a lighter coat of paint on the walls to brighten things up.
Protect Your Walls
Think back to the last time you had your walls painted. Can you even remember? Now take a moment to consider all the wear and tear your home's walls endure daily. From hanging things (with nails, tape, etc.), absorbing sunlight, to all the dust, dirt, and grime, your walls go through a lot. That's why a fresh coat of paint is an easy way to get your walls clean and ready for the next several years. A professional paint job requires walls to be adequately clean to ensure proper adhesion, but will also last longer and defend against bleed-through.
Additionally, with a new coat of paint, your walls will have a new layer of protection from moisture. Moisture can lead to major issues like mold and mildew, which can cause more extensive damage to your walls. A fresh coat of paint on your walls can help seal out moisture, preventing such damage. Using a professional means you can feel confident they'll use high-quality paint to help repel all the dirt, dust, and allergens, as well.
Putting a Fresh Coat of Paint on Your Exterior
Painting the exterior of your home has many of the same benefits as an interior refresh. A good exterior paint job should last at least 10 to 15 years. Quality exterior paint works as an added layer of protection from the elements, helping to keep your home safe from weather damage, insects, and dust over this timeframe. That means that a quality exterior paint job now can help you avoid larger repair costs in the future.
And painting your exterior isn't just a smart choice, it's an attractive one! That's because the best way to make a great impression with your home is to keep the outside looking sharp. A quality exterior paint job is the most important step to creating an overall curb appeal. When you consider a fresh coat of paint for your home's exterior, be sure to select a color that fits your home's overall aesthetic, as well as the landscaping of the property.
Keep in mind the colors of neighboring homes to make sure your new color won't clash or be too close in tone. Neutral colors, such as grays, whites, tans, or browns, are always a safe bet. Don't be afraid of using bold accents on the front door or trim to add a distinct look to your home. Just be aware of any HOA rules that might pertain to your home!
How a Coat of Paint Increases the Value of Your Home
Besides having newly protected surfaces, freshly painted walls or exteriors can increase the curb appeal and overall value of your house. This is especially useful in today's hot housing market, as you may be considering selling your home.
Painting your home is one of the most affordable ways to upgrade your house before putting it on the market. It's much easier and more affordable than a full-on remodel, but it can offer a high return. Hiring an experienced paint contractor to paint your house can make your home appear newer, cleaner, and more attractive to potential buyers. Which can result in a higher sale price.
When you are considering colors to use for painting your home, you should capitalize on this investment. That means choose wisely! For example, using blue paint in your home can increase the value of your home by at least $5,000.So do your research and plan accordingly.
Takeaways
If you are ready to update and beautify your home's interior and exterior, a fresh coat of paint is the way to go. And when you use a TrustDALE certified professional, you're always protected by Dale's trademark $10,000 Make-It-Right Guarantee. So start looking for a trusted painting professional in your area today!