When is the best time to build a fence?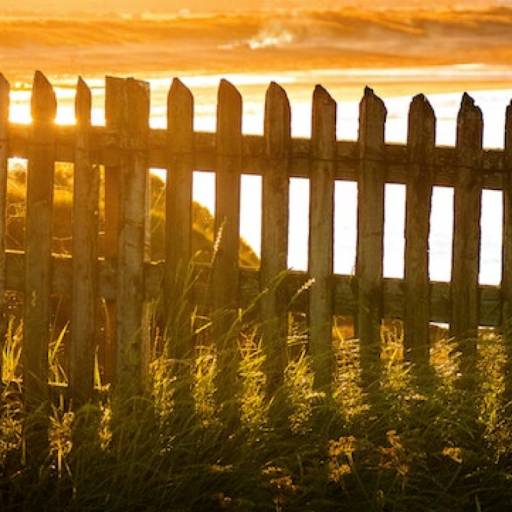 It may seem like a simple question, but many factors must be considered when deciding the best time to build a fence. Whether you are looking to keep out animals, add privacy, or improve security, there is no one-size-fits-all answer.
This blog post will look at some of the most important things to consider when building a fence. We'll also offer tips on finding a reputable fencing company that can help you get the job done right!
Things to consider when building a fence
There are plenty of things to consider when you're planning to install a fence. These items should top your list!
-Neighbors
If you live in a close-knit community, checking with your neighbors before building a fence is important. They may have input on the fence's height, style, and placement. And while the adage "good fences make good neighbors" may be true, remember that good neighbors communicate with each other about new construction, too!
-Fence height
The height of your fence will be determined by its purpose. For example, if you are looking to keep out animals, you'll need a taller fence than if you are simply looking for privacy. Alternatively, if you are just looking for a fence to add some curb appeal in your front yard, you may opt for a shorter fence, like a traditional white picket fence.
-Purpose
What is the primary purpose of your fence? Is it for security, privacy, or decoration? Your answer will help determine the type of material you use and the height of the fence. There are so many reasons to install a fence! Security, privacy, pets, kid, pool safety, etc. Consider your top priority and go from there.
-Materials
Many materials are available for fences, including wood, vinyl, aluminum, and chain link. Each has its own set of benefits and drawbacks, so be sure to do your research before making a decision! Wood is the most versatile and common fencing material. You can easily stain or paint it, and they can be affordable.
-Maintenance
Some fences require more maintenance than others. For example, wooden fences need to be stained or painted every few years, while vinyl fences only require only occasional cleaning. Metal fences also require less in the way of maintenance. However, you will still need to clean them and check for rusting periodically.
-Gates and entrances
If you are planning on adding a gate to your fence, be sure to factor in the cost of materials and installation. You'll also want to make sure the gate is properly aligned with the entrance to your property! Consider how you plan to use the fenced space to determine how many entrances you need and where they should be located.
When should you install a fence?
There are no bad times to install a fence! However, fall is often a great time to get started. Weather is usually mildr so you won't have to contend with too much rain or snow. Additionally, fall is typically the off-season for backyard landscaping. That means installation won't disrupt or damage your lawn, flower beds, or garden.
Other considerations
-Budget
Fences can range in price from a few hundred dollars to several thousand, depending on the size and materials used. Be sure to get quotes from multiple companies before making a decision! Be realistic about your needs and your desires.
For example, if you NEED a fence that spans your yard, you might opt for a less expensive material than you might otherwise choose for a smaller space. Weigh the pros and cons and get several quotes.
-Landscaping plan
If you have landscaping plans for your property, be sure to factor in the fence when designing your plan. You'll want to make sure the fence compliments your home and doesn't block any important views! Most quality fencing companies have designers who will work you to plan a fence layout that is functional and aethetically pleasing.
If you have any specific landscaping ideas, be sure to share them! For example, do you plan to plant tall shrubs right against your fence? Then wood might not be a great choice for materials.
-Colors and aesthetics
The color of your fence should complement your home's exterior. You may also want to consider the style of the fence, as some styles are more ornate than others.
Metal fences are a great example of a versatile material that goes with many styles of homes. For example, ornate wrought-iron designs are popular on historic properties, while chic modern aluminum fences go with many sleek contemporary homes.
Finding a reputable fencing company
Finding a great fencing company can mae a huge difference in your overall experience. From helping you to design and plan your fence, selecting materials, to priving and installation, you want to know you're going with a reliable, experienced company.
When it comes to finding a reputable fencing company, there are a few things you'll want to keep in mind. First, be sure to check online reviews and ask for recommendations from friends or family. Once you've narrowed down your options, be sure to get quotes from multiple companies and compare their prices!
Takeaways
When deciding when is the best time to build a fence, there are many things to consider. Be sure to consult with neighbors, determine the purpose of the fence, and choose materials that fit your needs. Finding the best fencing company in Georgia that can help you install the fence properly is also important!
If you are ready to update, secure, and beautify your home's yard and exterior, a brand new fence is the way to go. And when you use a TrustDALE certified professional, you're always protected by Dale's trademark $10,000 Make-It-Right Guarantee. So start looking for a trusted fencing professional in your area today!