When is the right time to replace your water heater?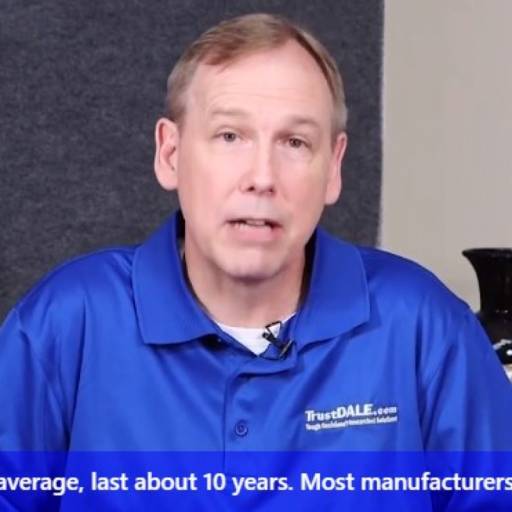 Here in this TrustDALE article, we'll let you know the signs of when it's time to replace your water heater— before it bursts and you flood your home (and, perhaps, damage any valued possessions)!
A handy fact to keep in mind is that most water heaters last, on average, about ten years, and most manufacturers will recommend that you replace them before that 10-year mark.
But how do you know it's time to replace them? Sometimes, these heaters start putting rust elements into your water. You'll see that your water is starting to lose its clarity and turn brown, which is a good indication that it's a problem with the water heater.
You also may notice that there may be water leaking around the base, and you may see bubbles pooling around the bottom. Look around and see if you notice any rust, especially around the valves. When your heater runs, do you hear noises? These are all signs that it's a good time to replace your water heater.
Even though it is relatively expensive, a good rule of thumb is just to replace it after about 9 ½ years. It's an insurance policy against having an emergency happen.
Another tip Dale recommends is to have a professional replace your water heater. Perhaps, you may be able to do it, but it's advisable to hire a professional to guarantee that when the job is getting done, it's getting done right.
Additionally, consider upgrading to a tankless unit. A tankless water heater can last for more than 20 years, making it a worthwhile investment.
Do you have more questions or queries? Visit TrustDALE.com to check out our videos and website. We are here to help you make smart consumer choices!