Why You Should Skip Car Registration Services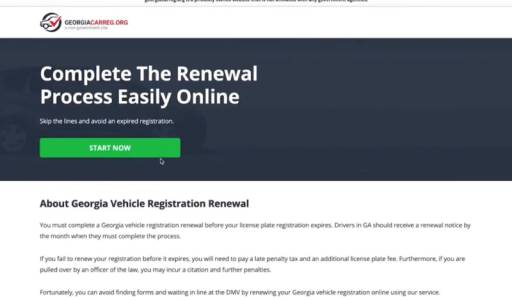 Car registration is one of those chores that comes up every year and can't be put off. By law, your car must be registered—unless you go through a separate process to unregister a vehicle that is not in use. If you let your registration lapse even by a few days, you could face fines or added fees when you try to register late. On the other hand, no one likes dealing with government bureaucracies, and often it seems like paying someone else to handle the paperwork is a welcome service. But in the case of car registration, skip the concierge service, and here's why!
What Are These Services?
If you want to renew your registration online, chances are you will do a quick online search for Georgia car registration (or whatever state you are registering in). However, the top results may not be the Department of Motor Vehicles. Instead, thanks to purchased ads and some smart search engine optimization, you may find a site offering concierge service to register your car for you. All you need to do is enter some personal information and information about your vehicle. The service will then use that information to take care of the "paperwork" and renew your registration for you.
Why You Should Steer Clear
These concierge services are not illegal. However, they are a waste of money. Most states allow you to renew your registration online without any help from a third party. These so-called services are not affiliated in any way with the Department of Motor Vehicles and may not even be based in your state. All they are doing is taking the information you could quickly enter into your local DMV website and turning around and doing the same data entry you could do, but for a fee. In other words, there's no real service, just a service fee.
What it Takes to Renew Your Registration
Renewing your registration is just as easy as filling out the forms for these online services. You can go directly to the DMV website, fill in a few pieces of information, and they'll mail you your registration and new tags. Alternatively, you could go into a physical DMV location or use one of the DMV kiosks located in some stores.
However, not every vehicle is eligible for automatic renewal. In many cases, you need to pass an emissions test before you renew your registration. Luckily, there are official emissions testing sites throughout Georgia, and many of them offer registration renewal on-site. You can go to these locations to get your test and then immediately walk into an office to pay your renewal fee and taxes in exchange for a new registration card and tags.
So while the concierge services are, in a sense, legit, they are providing a service with no benefit to the average car owner. So skip the car registration services and take care of it yourself. You'll put in the same amount of effort and save the $40 or more that these services charge.