Has Moving Got You Stressed Out?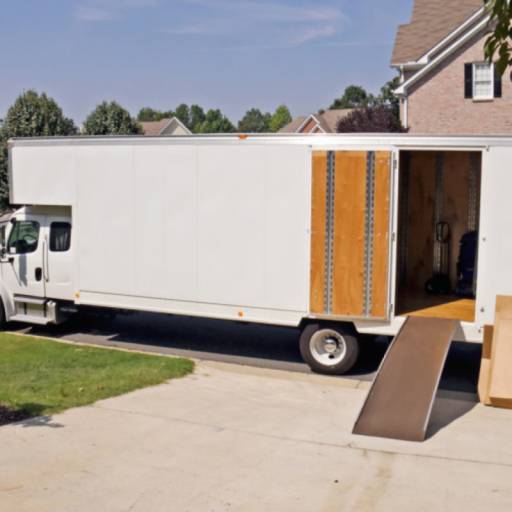 If you're feeling stressed about your move, you're not alone. One of the three most stressful life events is moving. And that's no surprise. Packing up everything you own in a house you've been in for years can seem like a huge task, and getting everything safely moved can be a nerve-racking undertaking.
If you want a smooth move, the best thing you can do is get a great moving company. Working with quality movers can make the difference between a great experience and a nightmare.
The first thing you should look for in a moving company in an in-home estimate.
Getting an estimate for a move over the phone is risky. Without seeing your home and belongings, many movers will low-ball a price. They quote the lowest possible rate to get your business. But when moving day comes, you may be hit with sticker shock as the actual cost of moving your belongings is much higher than the original estimate.
When a reliable moving company prepares an estimate, they visit your home first. They will do a walkthrough to tour all of your belongings and determine the approximate the weight and cubic feet of your combined property. Armed with that information, they can create a quote that is far more accurate and reflects what you will actually pay on moving day.
The next thing to look for is to make sure the company is licensed.
When you hand over your stuff to a moving company, you want to make sure you know how it will be treated and where it will be going. You are, after all, trusting someone with your life's accumulated belongings. Working with a licensed moving company ensures that there is a basic level of professionalism and trust.
In addition to licensing, it is imperative that a mover carries insurance.
It's easy to check that a moving company has insurance. Just go to the Federal Motor Carrier Insurance Administration website and search for your company to see a report on what insurance they carry. You can get a full report as PDF that goes into great detail.
Get a written contract.
Today, many movers will offer e-contracts, which you can receive via email and e-sign. That's fine. The important thing is to have a contract in writing. Never work with a company that tries to offer you a verbal contract. There's just no way to verify a verbal contract in case of any problems, and you really have no idea what you are getting. So go with a written contract. And make sure you read all of the fine print. Some moving companies will hide provisions in the fine print that can get you in the end. Make sure you know what you are agreeing to.
Even if a company seems legit, take care of priceless items yourself.
Legitimate moving companies carry insurance, but if you have especially high-value items or irreplaceable heirlooms, the insurance is simply not enough to cover them in case of a loss. So if you have high-value jewelry, family heirlooms, or other extremely high-value items, just move them yourself. Even legitimate movers sometimes run into problems, and you don't want to risk that with your most cherished belongings.
Make sure your moving company hires safe, reliable movers.
You don't just need to know that your company is trustworthy, you need to trust the people actually handling your belongings. Some moving companies will hire laborers off anonymous sites like Craigslist or even pick up day laborers. To make sure you can trust your movers, ask your moving company about their hiring process. Do they carry workers comp insurance? Do they do background checks? Don't get caught giving a criminal access to your home and your belongings.
A deposit is reasonable, but don't pay a huge deposit.
When you schedule a move, your moving company is blocking off time in their schedule to do your move. So if a company asks for a reasonable deposit, don't be alarmed. But if you feel a deposit is exorbitant, that could be a red flag.
Get multiple quotes.
Don't go with the first moving company you come across. Get at least three quotes, and make sure at least one visits your home. All the quotes should be in the same range. If one stands out, especially if it is much cheaper, make sure you ask about it. And on that note…
Look for best value, not the lowest price.
There's a difference between value and price. The lowest price is just the lowest number. But the best value means you are getting the most for your money. Too often, homeowners run into trouble because they were going for the absolute lowest quote. But if a company is charging a rock bottom price, it may be because they offer rock bottom service. A quality, reliable moving company will give you great value. That means top-notch service at a reasonable price. Moving is a big deal, and you don't want to end up with a huge headache. So don't go for the low-ball. For the high value.
You don't have to do the research alone.
TrustDALE exists to help you find high quality, high-value businesses in all different categories. When it comes to movers, you can trust that a TrustDALE partner has stood up to Dale's 7 point investigative review process. In addition, every TrustDALE partner has agreed to let Dale handle customer complaints if they can't be settled with the company directly. That means that they are confident in their business and know that they can trust a third party.
So don't move alone. Work with a TrustDALE partner like Maya Van Lines for your next move!