Watch What Happens When a Boat Repair Shop Drags Their Feet On a Simple Repair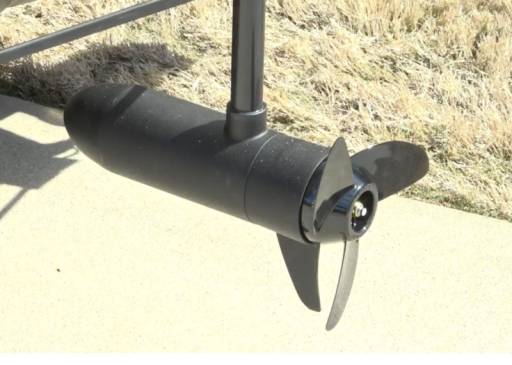 When dealing with a large company, it can be hard to break through the bureaucracy. Often, through no ill will, claims and requests can go unanswered. Individual consumers are left waiting for a resolution. Luckily, TrustDALE has got you covered.
A Bad Motor
Russell Amerson was excited about his recent purchase of a new motor for his fishing boat. For Amerson, fishing is more than recreational. He fishes to put food on the table for his family. So he was pretty disappointed when his motor broke down after just a few outings.
Luckily, the motor came with a good warranty that would completely cover the repairs. The company told Amerson to take his motor to a certified repair shop, and they would repair the motor under warranty. But when Mr. Amerson took it to a certified repair shop, he found that it may not be the most effective solution.
The Runaround
Mr. Amerson waited for his motor to be repaired, but the repair shop never contacted him to say it was ready. So he called the repair shop. They told him that the part they needed to fix the motor was on backorder and would take some time to arrive. So Amerson waited again. Time after time, he was told the necessary part was on backorder. But while the order waited, Amerson was drydocked and unable to fish.
TrustDALE Gets Involved
After months of inaction from the repair shop, Mr. Amerson contacted TrustDALE. We reached out to the right people, and soon the missing part was located and sent to the repair shop. In just two weeks, Amerson was back out on the water.
So what's the trick? At TrustDALE, we remind consumers that the best way to get what you need from a large company is to practice the three P's: Patience, Politeness, and Persistence. It may take a little time, but treating people well while remaining persistent will get you through to most companies.
Knowing who to call can be just as important. Many consumers get stuck in a never-ending runaround with service reps or support staff. When that happens, you may try contacting another department, such as the public relations department. With the power of the internet and social media, you can explain to the public relations folks that you won't make a public statement about their problem if they can fix it quickly. Often, the PR department would rather avoid bad press and is happy to move your case along.
But when all else fails, you can always call TrustDALE. We're on your side and ready to help.